Description
The newly upgraded Finder II Series comprises models FH35R and FL35R. As a high-end monocular with added rangefinder functionality, the Finder II Series captures all the fine details and precise outdoor observation that the modern hunter andoutdoor professional users would expect from an InfiRay product. It is a truly versatile unit and will quickly become a kit essential when you're out in the field.
Meet Finder II Series
High Image Quality
The FH35R is equipped with 12μm 640×512 pixel pitch high-resolution sensors featuring NETD ≤35mk and uses a 1024×768 resolution OLED display. Coupled with the optimized image algorithm, it creates stunning clear imaging.

Dual-Hue Mode
For a better visual experience, Finder II supports switching between cold and warm image hues. With the cold hue setting, users experience visually clearer imaging quality with rich details and highlight targets. The warm hue setting generates softer imaging to avoid visual fatigue brought by extended usage.

Integrated Laser Rangefinder (LRF) up to 800m
The Finder II Series has a built-in laser ranging module, which provides both single ranging and continuous ranging,helping to capture target distance accurately. With an accuracy of ± 1m within 800m, accurate evaluation of distance and terrain is quick and easy.

Long Detection Range 1818 m
The 35mm objective lens in combination with advanced thermal imaging hardware provides exceptional detection. The FL35R & FH35R can boast detection ranges of up to 1818 meters in complete darkness.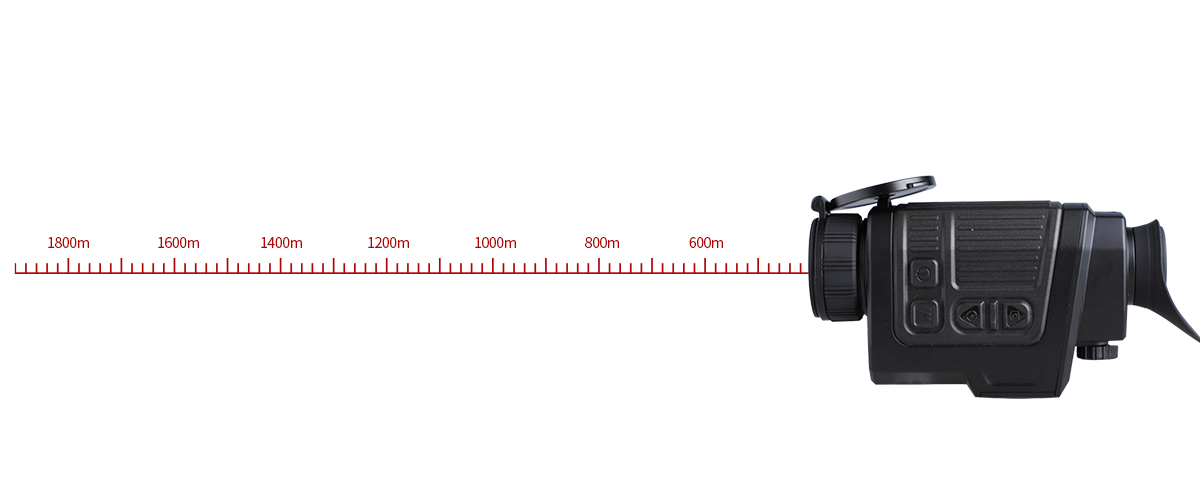 Replaceable Battery Pack
The battery can be quickly removed and replaced with new ones in a matter of seconds. With a replaceable Li-ion battery pack, you can enjoy up to 6 hours battery life. Carrying an additional battery pack as standard can extend battery life up to 12 hours.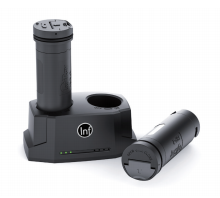 Photo/video Recorder, Built-in 32GB Storage Capacity
The Finder II Series is equipped with 32GB of digital storage video and photos. Saved video and photo files can be transferred to a computer via wired connection or to a phone via WiFi.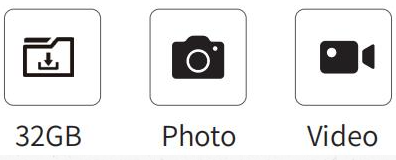 WiFi Connection & App Supported
The Finder II Series and the InfiRay Outdoor app operate hand-in-hand, easily handling frame sync and data output. The app offers additional features such as access to the online InfiRay community and after sales support.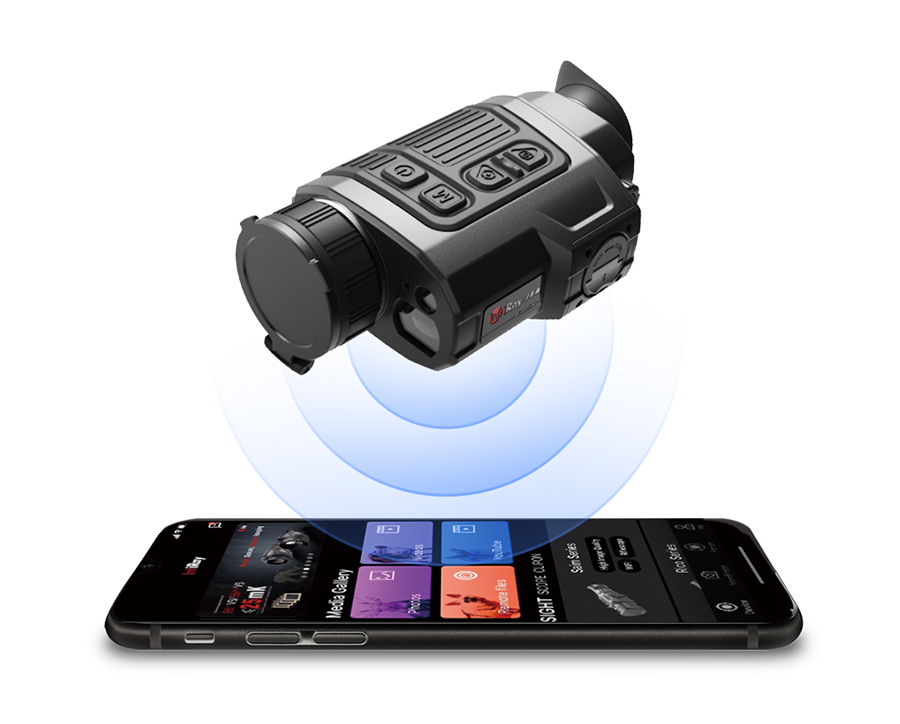 Your Wise Choose with Finder Series
Model
FL35R
FH35R
Resolution, pixels
384×288
640×512
Pixel pitch, μm
12
Sensor NETD, mK
40
35
Frame refresh rate, Hz
50
Objective Lens
F35/1.0
Field of view (H x V), degrees
7.5×5.7
12.6×10.1
Optical magnification, x
3.4-13.6
2-8
Digital zoom, x
1x,2x,3x,4x
Display Type
OLED1024x768
Battery type
Li-ion battery pack, replaceable
Max. battery life (t=25℃) ★, h
6
Laser rangefinder range, m
800±1
Built-in memory, GB
32
Detection Range, m
(Target size:1.7m×0.5m, P(n)=99%)
1818
Dimension, mm
160x90x50
Weight, g
400
Operation temperature,°C
-20~+40
★Actual operation time depends on the intensity of Wi-Fi use and the built-in video recorder.