Description
Thermal+ Dual Series DP19/6×24WRG
Dual DP19/6×24WRG is the first monocular of Thermal+, which means one device has combined the functions of 3 products—daytime monocular, laser rangefinder and thermal monocular to ensure all-weather use from day to night. Dual's unique target highlighting mode could easily distinguish the target camouflaged in the background, accurately capture the target while retaining the real visual perception. Start your 3-in-1 adventure now and feel the extraordinary experience brought by Thermal+ Dual!
Meet Thermal+ Dual DP19/6×24WRG
Three in One
Optical fusion technology is adopted to realize the fusion of daylight, laser and infrared in one device. Functions of daytime monocular, laser rangefinder and thermal monocular are all available, reducing the units and weight of equipment carried by users. Go out without burden!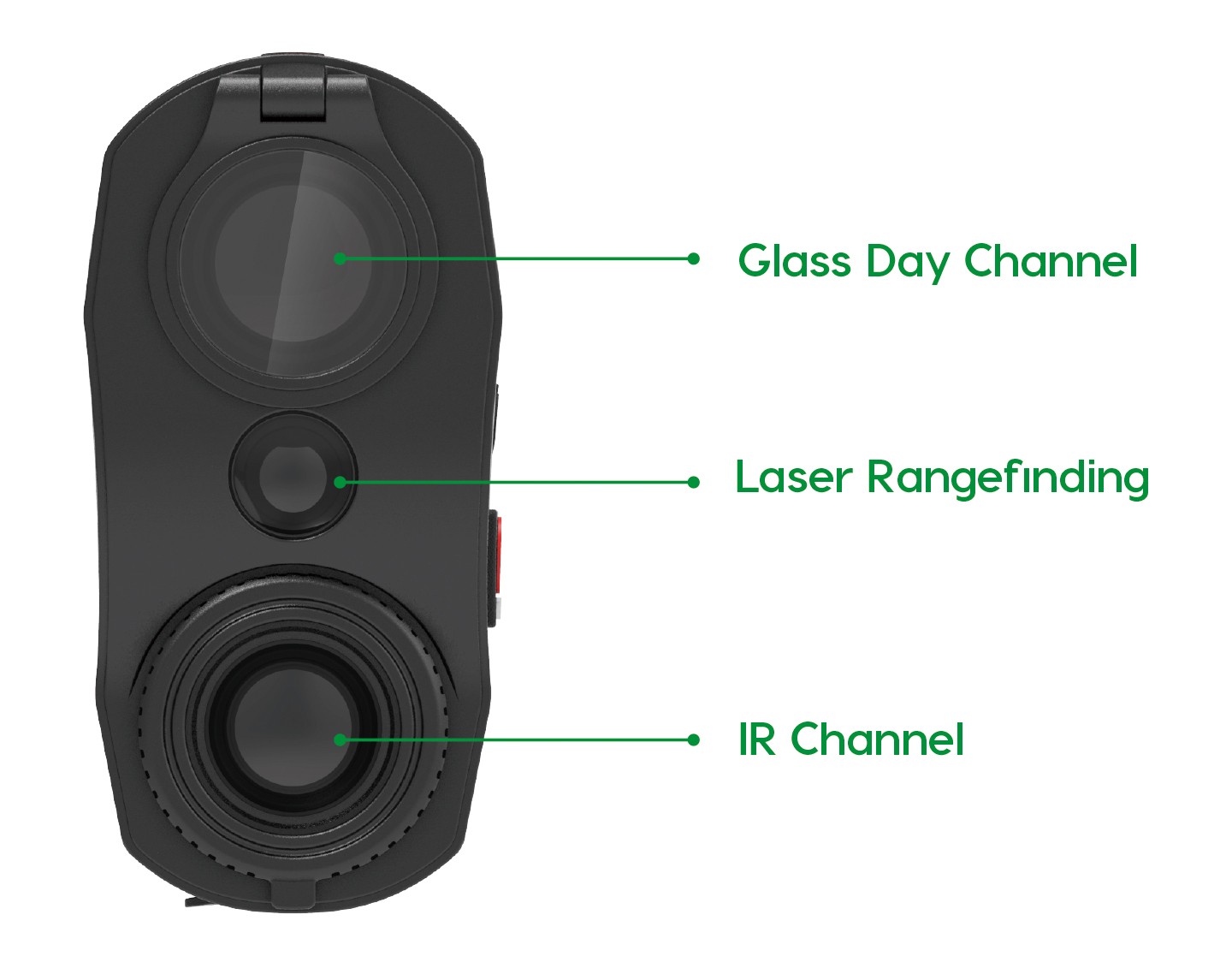 Multiple Use Modes
Dual DP19/6×24WRG can quickly switch between thermal mode, target highlighting mode and direct-view mode.
When the target is camouflaged in the background environment, the target highlighting mode can help the user to accurately distinguish the target from the background and facilitate target capture.

Powerful Rangefinder with Measurable Angle
A laser rangefinder is integrated into the Dual, rangefinding can be carried out in eac mode, or even at night.
Dual features multiple rangefinding functions such as single ranging and continuous ranging, the ranging range is up to 1500m (accuracy is ±1m).
Dual also supports angle display during ranging. The measurable angle is ±60°(accuracy is ±1°).
There are up to 9 laser selections and 2 laser colors to choose.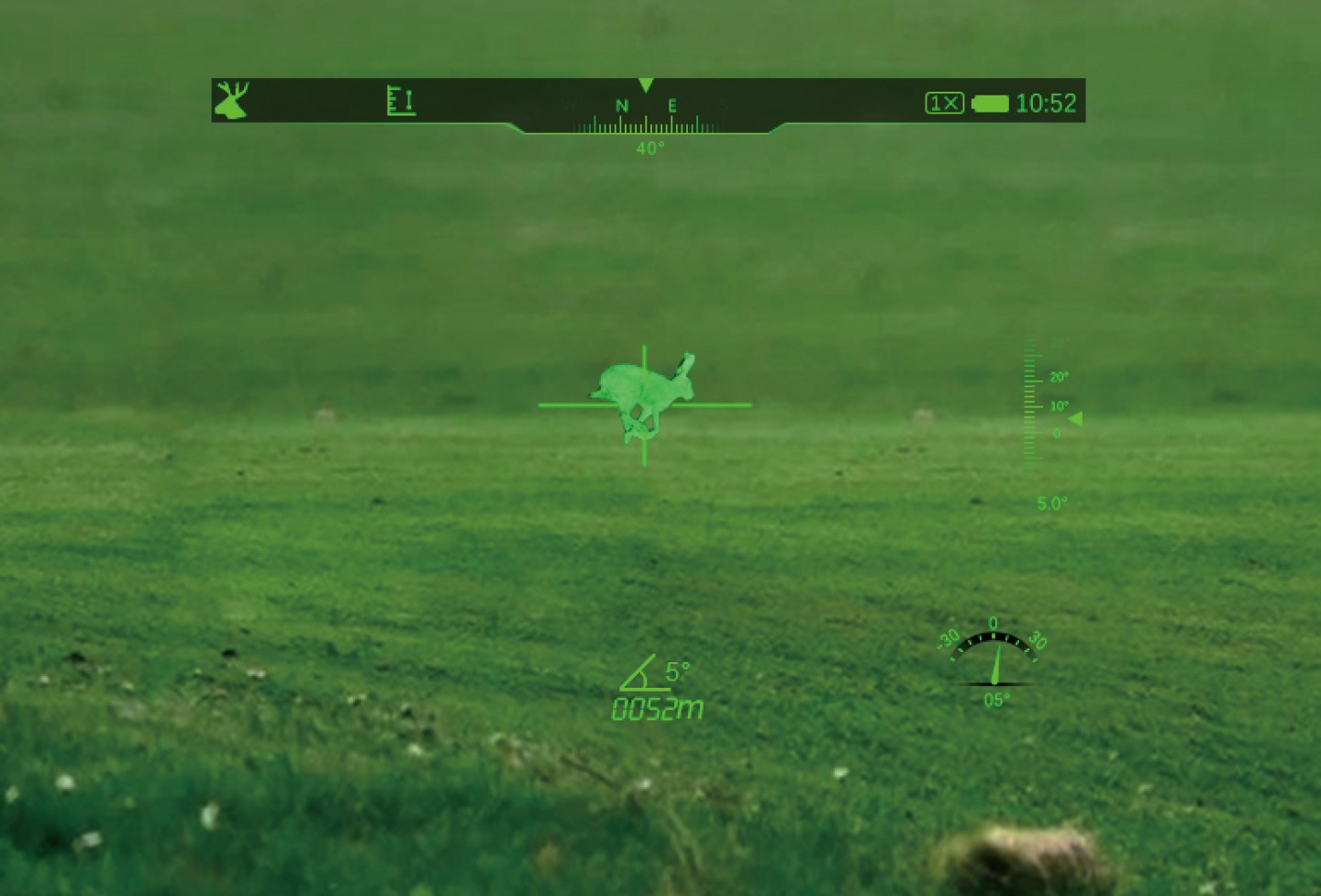 Remarkable Optical Performance
Using a new optical fusion design and lens coating technology, Dual can achieve high-definition and color reproduction to the greatest extent. The observation effect is close to the effect of the naked eye,  without fatigue for a long use-time.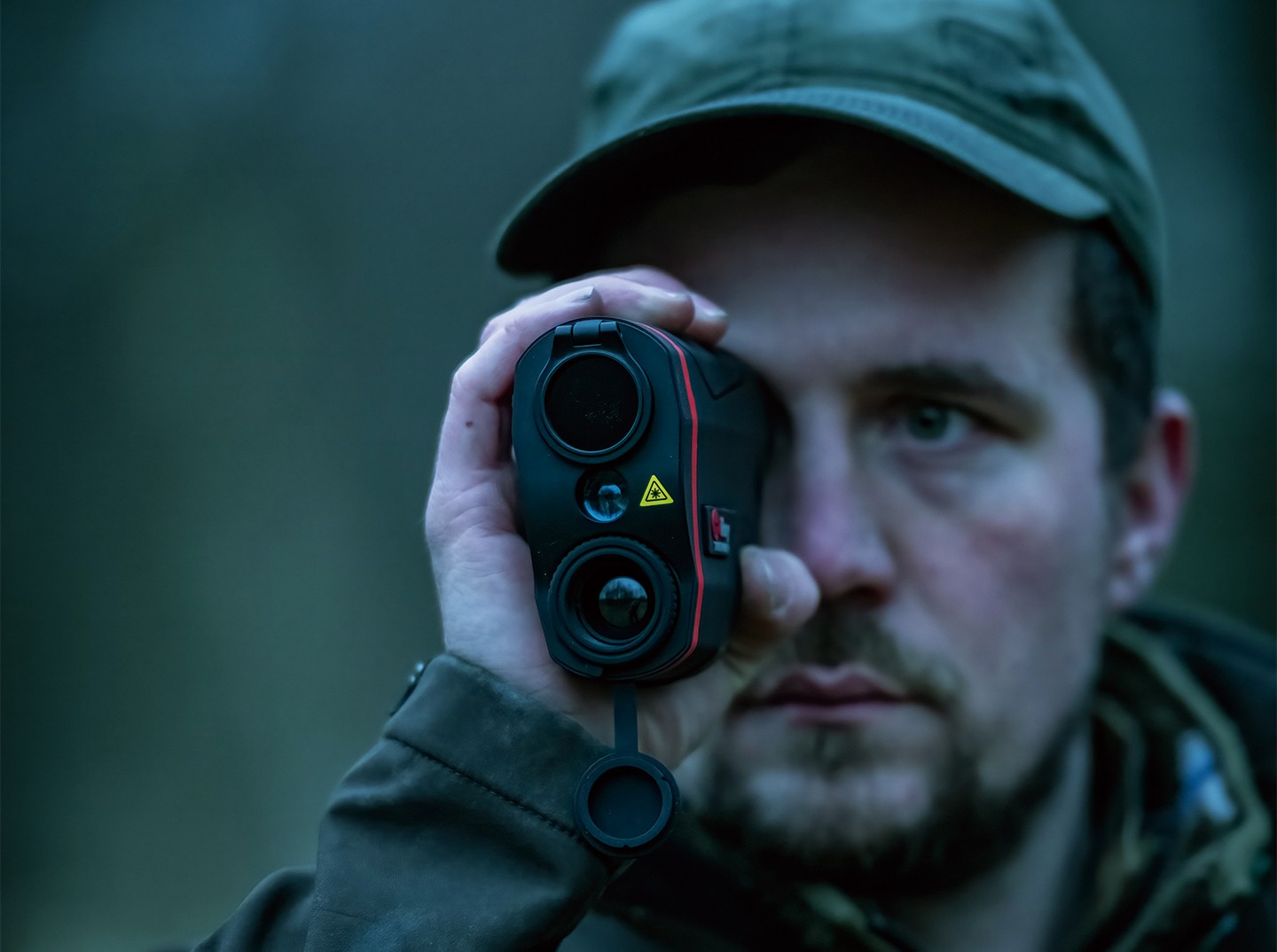 Awesome User Experience
Dual is comfortable to hold and is designed based on ergonomics, and the button layout is reasonable enough for one-hand operation.
Its appearance is made of magnesium alloy, the whole unit is compact, lightweight and convenient to carry, bringing an unusual experience.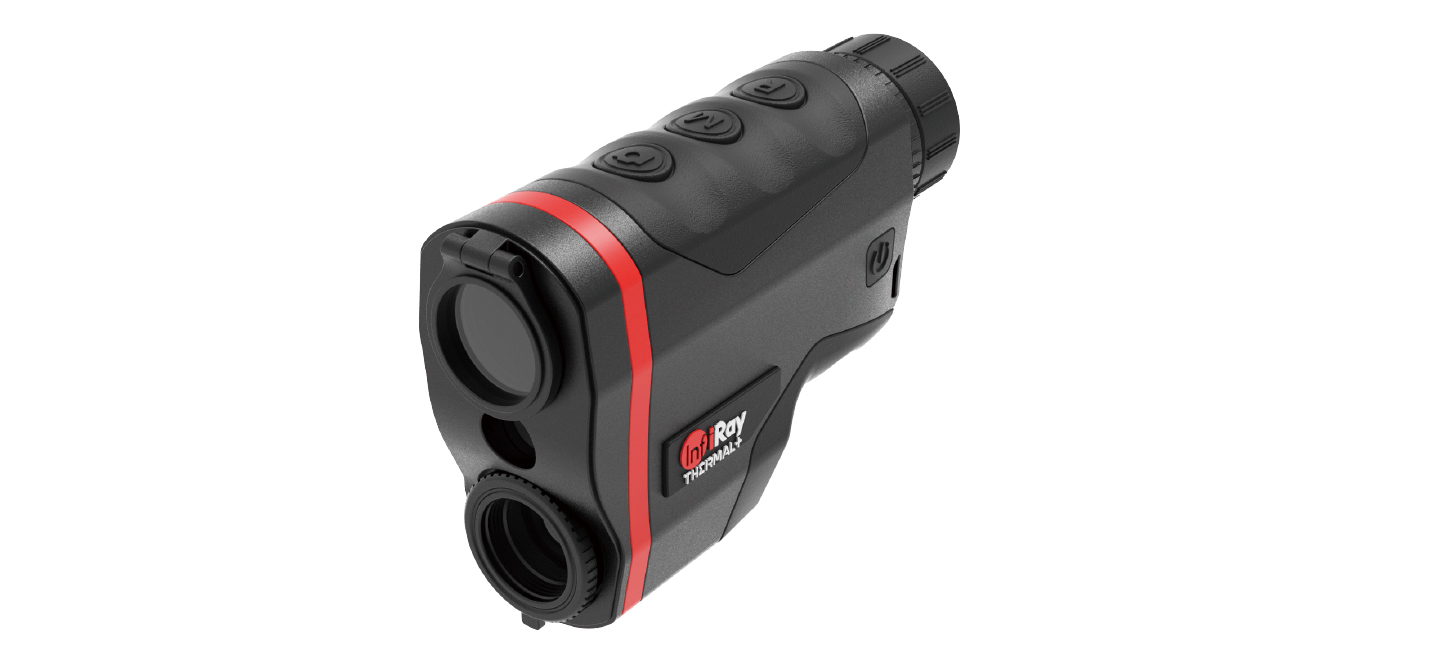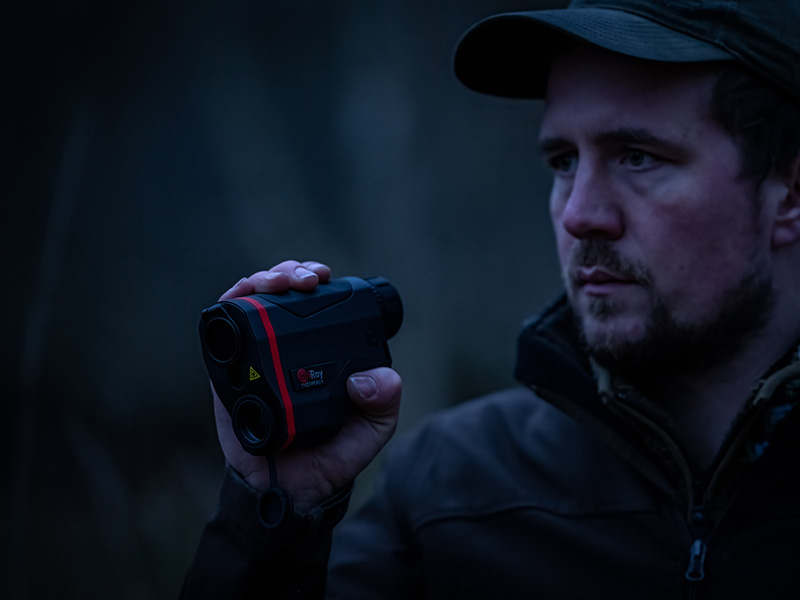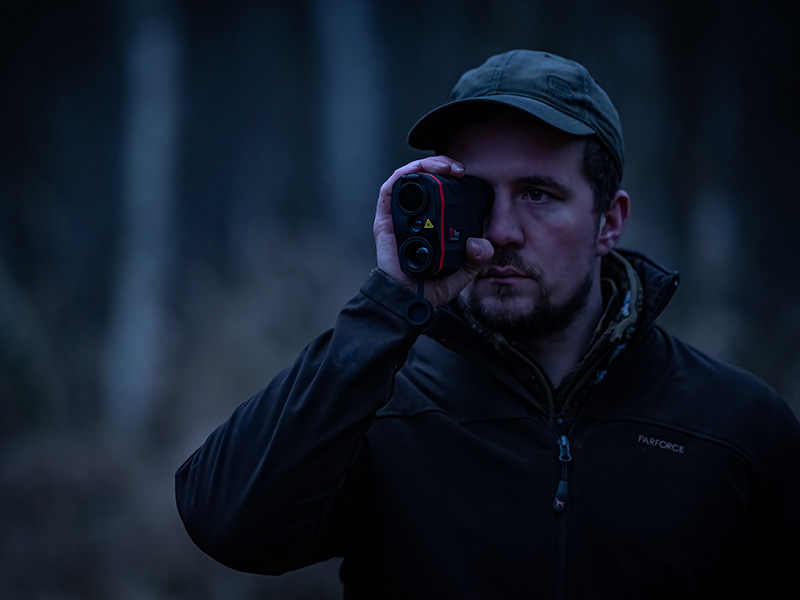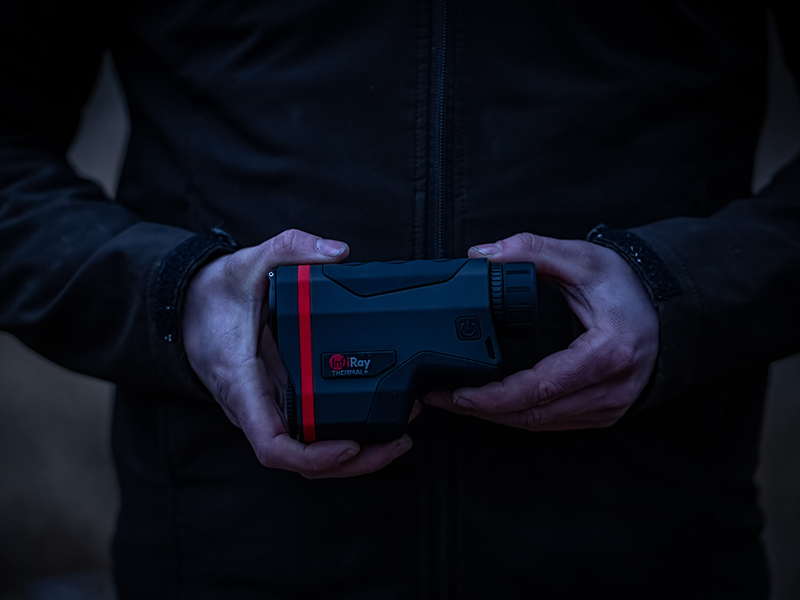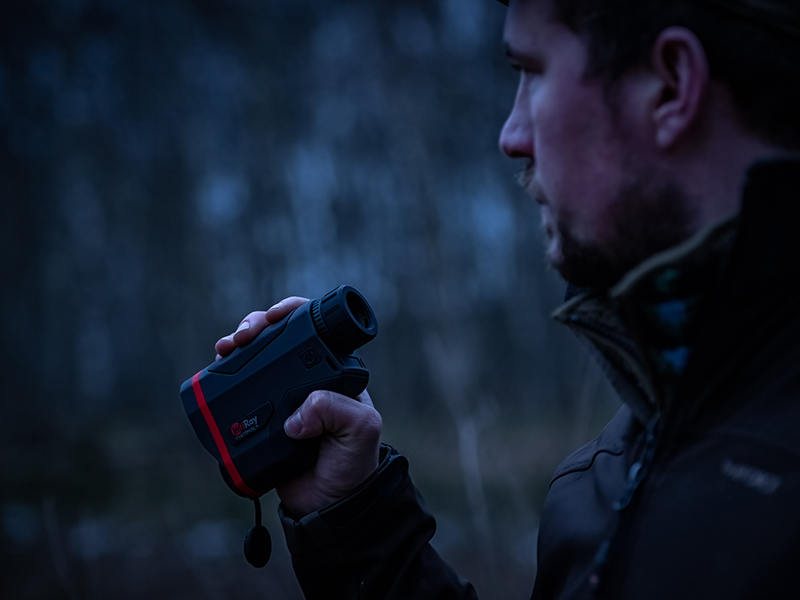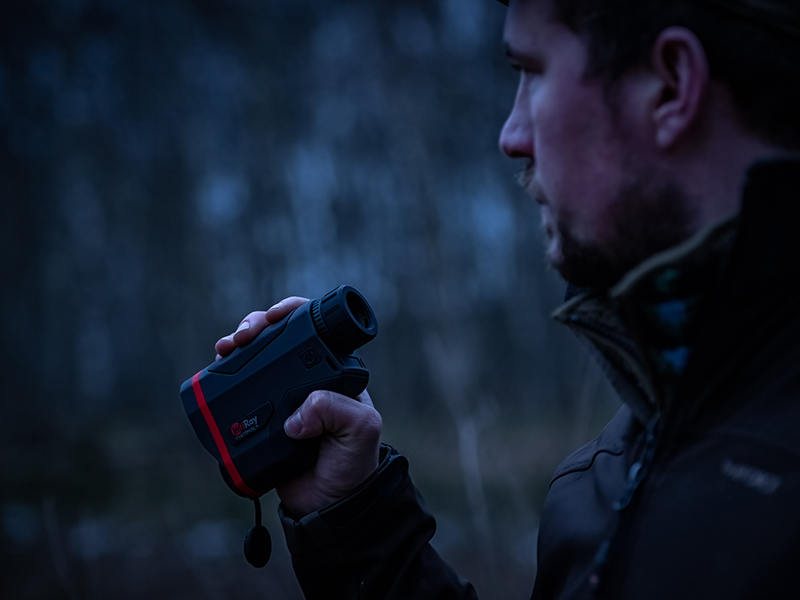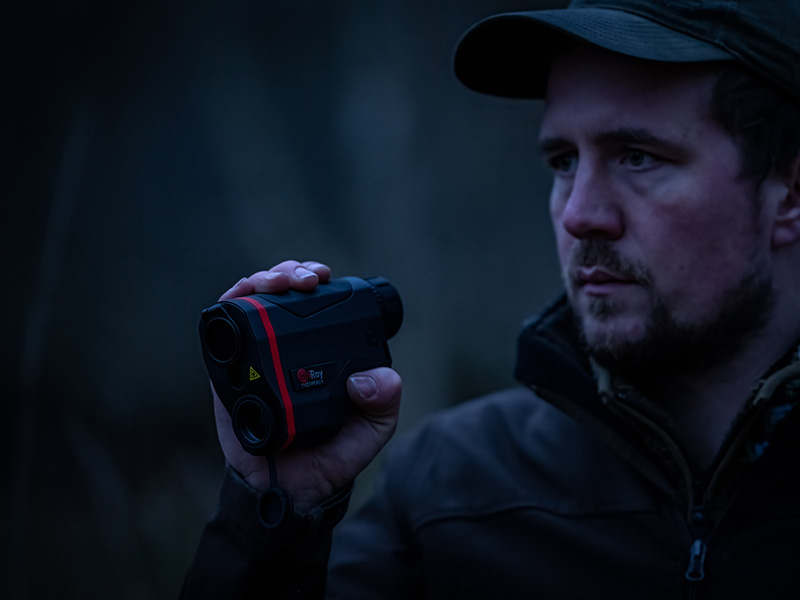 | | |
| --- | --- |
| Model                                                                                                                                                         | DP19 |
| Resolution, pixels | 256×192 |
| Pixel size,μm | 12 |
| NETD,mK | ≤ 40 |
| Frame Rate,Hz | 50 |
| Lens, mm | 19 |
| View(H×V),° | 9×6.7 |
| Magnification, × | 2~8 |
| Detection range,m | 980 |
| Display | AMOLED |
| Resolution | 1920×1080 |
| Battery, mAh | 3600 |
| Working temperature,℃ | -20 ~ +55 |
| Weight | 460 |